Department of Homeland Security
LBE's team of professionals has provided designs for the Department of Homeland Security including general facility designs, mechanical and electrical upgrades, and engineering studies focused on energy efficiency and sustainability. Project types include office spaces, dormitories, and classrooms to active shooter training facilities.
LBE has a highly qualified team capable of providing excellent architectural and engineering services enhanced with the knowledge of federal standards, codes, and requirements. The team is dedicated to solving our client's problems and delivering the most efficient, cost-effective solution that will be sustainable for years to come.
Much of the experience, LBE has with the Department of Homeland Security has been directly for FLETC (Federal Law Enforcement Training Centers). LBE is a trusted partner with FLETC, and has performed many successful projects with this client. Below are some examples of the type of work LBE has provided for FLETC in the past.
We are dedicated to serving our PEOPLE with the highest INTEGRITY while delivering EXCELLENCE in every outcome.
FLETC BUILDING 284 UPGRADE
Project Type: General Facility Design
Location: Charleston, SC
Estimated Construction Cost: $1.4M
Project Description:
LBE led the design of record for the replacement of the HVAC system within this dormitory to allow for simultaneous heating and cooling within the building. The scope of work also included replacing the dormitory's domestic hot water system. This project required significant electrical and general construction upgrades and included architectural, mechanical, electrical and plumbing design as needed to complete the project.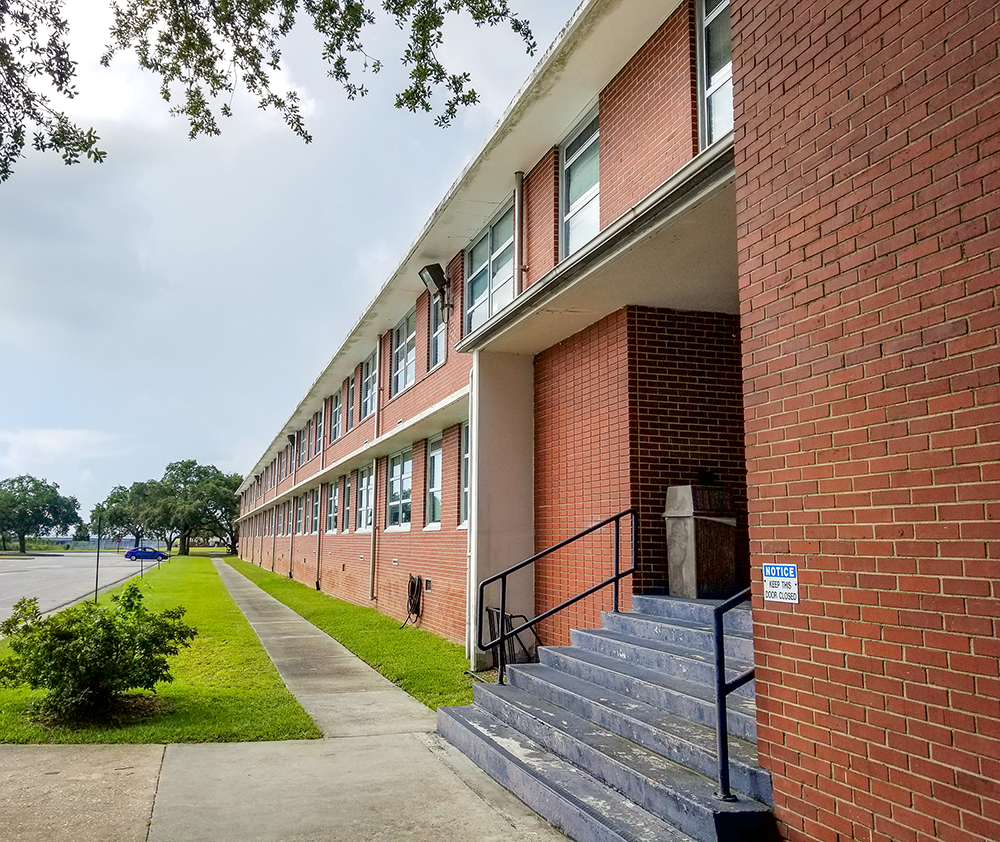 Project Type: Engineering Studies, General Facility Design
Location: Charleston, SC
Estimated Construction Cost: $3.1M
Project Description: LBE conducted a study to show the most energy efficient means of providing heat to five buildings at FLETC. The assessment focused on condition and energy efficiency of existing boiler systems. Assessment provided lifecycle cost analysis for replacement of boiler systems and recommendations for up-fit. After review of the assessment, a full design was provided for each building.